Our Why
NAAAP Baltimore is a volunteer-led, member-driven nonprofit organization. We are currently developing our theory of change. Here are few quotes from our listening sessions.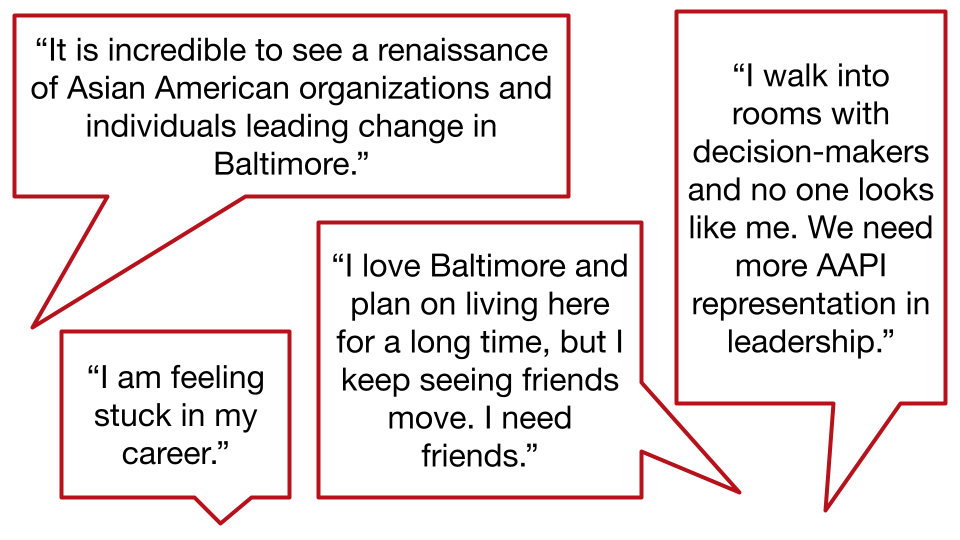 Our Approach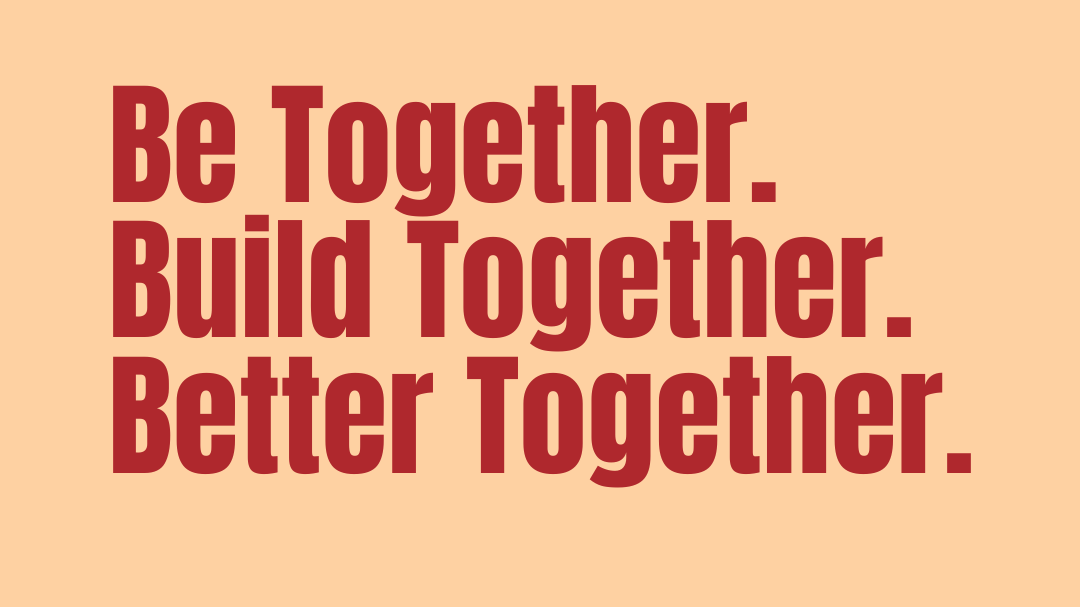 BE TOGETHER.
We make it easier for Asian and Pacific Islander Americans to share experiences and form meaningful relationships. 
BUILD TOGETHER.
We create space for members to grow personally and professionally. 

BETTER TOGETHER.
We work together to push the region to be the best pace for Asian and Pacific Islander Americans to live, work, serve, and excel. 
Second Thursdays
The Second Thursdays program celebrates local Asian-owned businesses, especially restaurants, as anchors of the Asian and Pacific Islander American community in the region. Every month we bring together Asian American professionals to socialize, hear from local leaders, and learn about upcoming events and opportunities.
Community Builders
The Community Builders program helps members host small group activities to develop relationships beyond our resumes. From board games to hikes, we strive to make it easier for Asian and Pacific Islander Americans to form meaningful connections through shared experiences. Cultivating a sense of belonging is step one in our chapter's approach to a region where all opportunities for APIA's to advance are unlocked.
Self-Care and Wellness
Nationally guided and locally grounded, this program emphasizes the health and resilience of the individual and community to effectively lead and serve professionally and personally.
National Leadership Convention
Join 30+ chapters from across the continent. connect with and be inspired by unconventional leaders, visionaries, and disruptors.
National Leadership Academcy
The National Leadership Academy is an advanced skills-building boot camp for new and returning NAAAP national and chapter leaders. The interactive program provides workshops designed to inspire, educate, and guide, with opportunities to network and collaborate with current and upcoming leaders as well as National Board members.  your text here.
National Programs: Professional Development